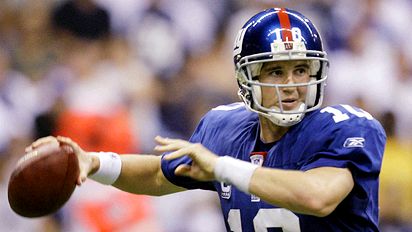 After the Vikings escaped with a win over the Chicago Bears Monday night, it appears things are slowly starting to take shape in the formerly muddled NFC playoff picture.
The only thing that we know for certain is that Dallas, Green Bay, Seattle, and Tampa Bay will all be playing into January. Beyond that, it would appear that the Giants are safe at 9-5, but I'm not so sure. They are not playing well, and they have a tough schedule coming up: AT Buffalo, vs. New England. I think it is not at all out of the realm of possibility that the Giants lose 2 and a team like the Saints can get to 9-7 and push them out.
After that, the Vikings currently hold the 6th seed at 8-6, and thus they control their own destiny. In fact, if they beat Washington next week and New Orleans loses to Philadelphia, the Vikings will clinch a playoff berth.
AT 7-7, both the Redskins and Saints could make the playoff even if they finish 8-8, but more likely they must win out to have a chance. New Orleans hosts Philly next week and goes to Chicago in Week 17, while the Redskins go to Minnesota next week before hosting Dallas in Week 17. Looking at the schedules as well as at how well the teams are playing, I have a hard time seeing Washington making it in, but the Saints could certainly sneak in there.
Elsewhere, Carolina is technically alive (I believe) at 6-8, but they would have to win out and get a lot of help if they're going to make it. So basically they are done.
What are your thoughts on how things will play out? Personally, I think the Vikings will nab the 5th seed... they have 2 winnable games next week, and I have a hard time seeing the Giants winning out. After that, it would not at all shock me to see the Saints at 9-7 and in the playoffs, but I'll go with the odds and put the Giants as my 6th seed.
How do you think it will end up?